Dear Super Moms On The Go,
It is helpful to have today's best in-vehicle tech to make your daily drives that much more efficient, enjoyable, and easier. That being said, we would like to share with you our list of the top 3 tech features every mom will love in the new Honda Odyssey for sale in Nashville, TN.
1. Keeping An Eye On The Kids In The Backseat
No longer will Moms have to turn around while driving to check on the repeated calls of "Mom, Mom, Mommy". The design team at Honda has created "Cabin Watch". This awesome tech feature allows you to maintain focus on your driving, while being able to address the needs of your little passengers located in the back of your van. Through the innovation and technology of Honda, Moms in Nashville can successfully utilize their in dash display to identify any and all issues occurring in the backseat zone :)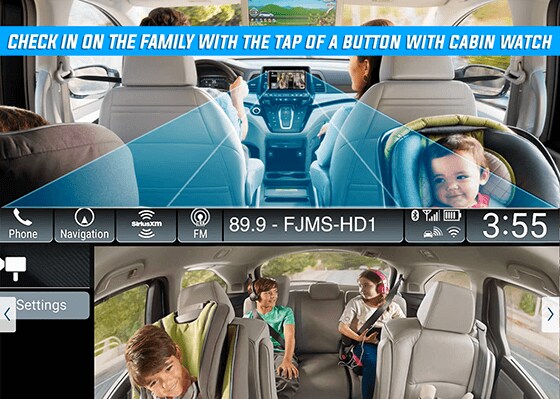 This video monitoring system, equipped with night vision, lets you keep an eye on one of the most active areas of your vehicle, "The Backseat". The Display Audio Touch-Screen which is the information and tech hub of the Odyssey makes it all possible in parity with a flush mount ceiling cam. Honda has created a fun video that displays the function of Cabin Watch. Check it out below:
2. Control Your Van From Your Phone
The convenience of having
mission control powers for your Odyssey
via your smart phone is a tech amenity that every Tennessee Super Mom will both love and enjoy! Imagine having the ability to not only remote start your van to begin climatizing the vehicle before you enter the cabin (requires future subscription to keep activated), but also having the abilities to do the following*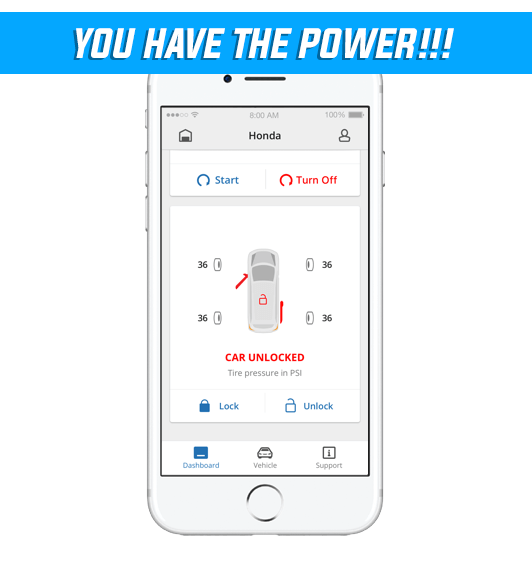 Vehicle Guides - Access to digital guides such as the owner's manual to learn about your Odyssey

Recall notifications - Find out if your van is involved in a recall, and quickly schedule an appointment to make the necessary repairs.

Service Appointments - Easily schedule an Odyssey service appointment at Music City Honda

Parking Reminder - Save your parking location and get walking directions back to your vehicle. You can also set a timer to remind you when the meter runs out.

Roadside Assistance - 24 hour Roadside Assistance is available to you in the U.S., Canada, and Puerto Rico during your Warranty period.

There are many other great optional subscription based features for Honda Link that you can use to add even more SUPER POWERS to your Mom abilities! You can find the details on the
Honda Link
page.
 *membership fees may be required to activate some features

3. Mom, Are We There Yet?
Moms, we know you probably get this question on the daily from your lovely lil minions, "Mom, how much farther is it to (ENTER YOUR DESTINATION HERE)?" It can be cute the first 3 times, and certainly exhausting on the 19th time you get the question :) 
How excited would you be if you never had to answer this common query again? 

The brilliant minds at Honda have shown their compassion for Mothers around the world with the creation of their HOW MUCH FATHER? application that works with your Advanced Rear Entertainment Systems (standard on EX-L w/navigation and RES, Touring and Elite trims). Its sole purpose is to keep your backseat passengers informed on the current distance left to travel to reach your destination! Thank you a million times, Honda!
The only thing left to get started with a more efficient, less stressful daily driving experience as a Super Mom or Dad is to head on over to Music City Honda and
pick out your POWER'D UP ODYSSEY
! We have great monthly incentives and fantastic financing programs. Let's get you powered up with the best in technology, safety and comfort.

Break out the celebratory dance Moms (Dads, you too!)