Music City Advantage
Offering Peace of Mind so You Can Shop with Confidence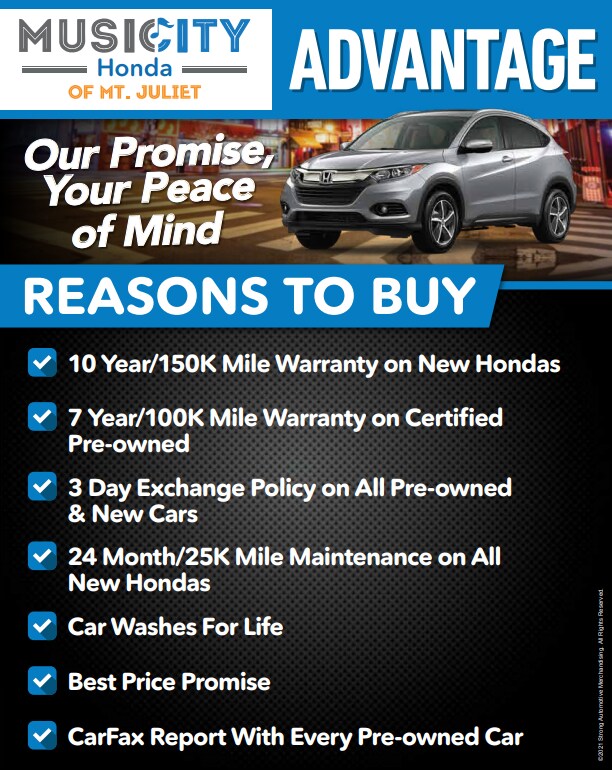 The Music City Advantage
The Music City Advantage is a 10 year/150,000 mile Engine Limited Warranty that is being provided to you at NO ADDITIONAL CHARGE. This allows our clients to shop with confidence, knowing that we care about the things that matter most to you. All of our qualified* vehicles must first pass the Standard of Excellence Safety Inspection. Then, a complete mechanical inspection is performed on all retail units. The Music City Advantage is available on most of our used car inventory. Eligible vehicles types are Asian and domestic vehicles with an odometer reading of 120,000 miles or less and current year to nine prior model years of age. Covered components are: Engine, Gasoline engine: All internally lubricated parts contained within the engine block and cylinder head(s). Seals and gaskets. Plus these non-internally lubricated parts: Water pump, valve covers, oil pan, dipstick and tube, timing belt, timing chain/belt cover, engine block and rotor housings. Coolant, lubricant and oil filters, when damaged as a result of the failure of a covered internally lubricated part.*Qualified vehicles are vehicles that meet the requirements of the Music City Advantage (ELW) policy.
Shop & Save

We started our used vehicle Precision Pricing with our customer's best interest in mind. 
In today's market with the internet and all of the information available to customers, we decided that it creates a much more enjoyable customer experience to price our cars with our Best Price First. This allows our staff and our customers to focus on finding the perfect vehicle, rather than who is going to be the best negotiator. 
We use an online software tool that analyzes used car data from a 200+mile radius to make sure that we price our cars aggressively and fairly for our clients. So rest assured, that with Music City Honda's Precision Pricing, not only are you saving time, but you are also getting a great value with the pre-owned vehicle you have selected.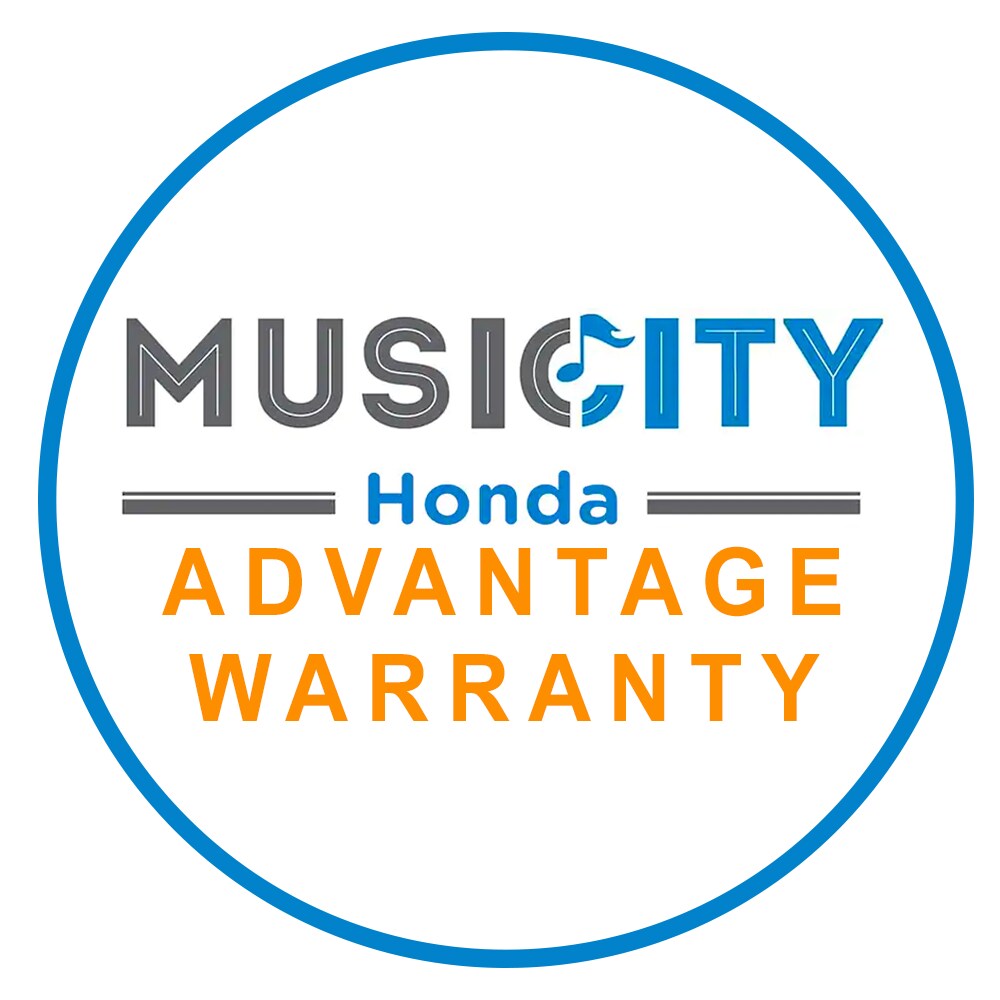 Hours
Monday

8:30AM - 8:00PM

Tuesday

8:30AM - 8:00PM

Wednesday

8:30AM - 8:00PM

Thursday

8:30AM - 8:00PM

Friday

8:30AM - 8:00PM

Saturday

8:30AM - 8:00PM

Sunday

12:00PM - 5:00PM