Auto Service, Maintenance & Repair Center in Mt. Juliet, TN
Honda Service & Auto Repair

Welcome to the Music City Honda Service Center!
Certified Service
Taking great care of your Honda over the years is easy to do with help from our Music City Honda mechanics. Our in-house team of certified technicians professionally services our customers' vehicles. As experts in all aspects of Honda service, we offer all of the diagnostic, repair, and maintenance services that could be needed in the years to come.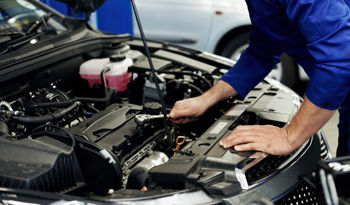 Customer Reviews

Serving
Mt. Juliet

,

Nashville

&

Hendersonville, TN

Your Honda needs essential services to continue functioning properly, such as oil changes, battery replacements, tire services, and more. We are your full-service auto care provider in the local area. In addition to keeping your Honda performing well, our technicians can complete inspections, run diagnostics and address other concerns. Periodic service can also make you safer on the road, impact vehicle value, and maintain your Honda's fuel economy.
Mt. Juliet Auto Service
In many cases, auto services can only be adequately completed by replacing old parts. At the Music City Honda service center, we opt for original equipment manufacturer parts over aftermarket parts. Our OEM parts are produced specifically for our models. This is compared to the universal fit of aftermarket parts. With a model-specific fit, the parts are faster and easier to install and may promote optimized performance. OEM parts are also superior in their longevity and overall performance, and a warranty may cover them. Schedule your next service at Music City Honda today.